Inspiring the next generation through unique, space themed, STEM based realistic industrial simulation programmes
The UK Space Design Competition is only possible thanks to generous financial and practical support from a variety of individuals and organisations. We warmly welcome any offers of help and assistance, and are especially interested in hearing from institutions who might be interested in offering internships to outstanding competition participants. If you have any questions, would like to make a donation or volunteer your time, please contact  Jenny Lyons  for information on how you can participate in broadening young minds.
Telephone number: +44 (0)7722 073624
Volunteer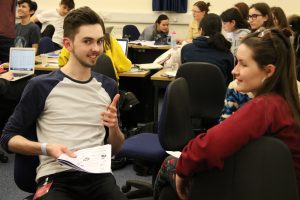 We rely on a small army of dedicated volunteers working behind the scenes to keep everything running smoothly. They do everything from making the tea to providing technical advice to students, and everything in between. If you're interested in helping out in any capacity, register here.
Donate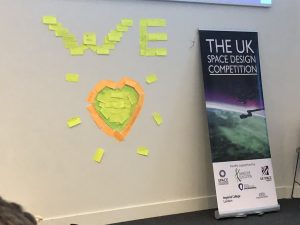 Much of what we need to run the competition is generously donated to us, but we still need money to provide things like food, accommodation, and travel expenses for participants. Any donation, big or small, is very much appreciated. If you wish to make a donation directly (thank you!) you can contact [email protected] for ways to support us.
Sponsor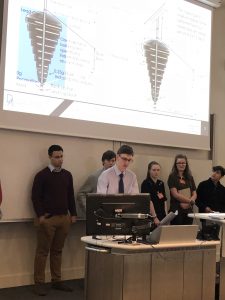 The students you sponsor in the Space Design Competition will become your best employees in the future. Make no mistake the students expand their horizons at the SDC. They become excited about working as a team, seeing how companies and industry works. Learn Gantt Charts and costing. And they do it all on their own. Adults don't teach but facilitate the students to learn*. They learn something that is all too rare in industry – critical thinking. Thinking outside the box, and coming up with creative solutions. As the students graduate, enter university, take internships, academia or help build companies that really work in the modern world. They will never forget the people they meet, the friends they make or the companies that helped them in their early life. Becoming a sponsor is not a one way street. It is as good for you as it is for the young designers and explorers of tomorrow.
The UKSDC is the cornerstone event of the Space Science and Engineering Foundation. Student teams take on the exciting mission of imagining a space settlement in accordance with a design brief, covering all aspects of a settlement design: structure, power generation, human habitation, operations, and robotics. Students lead their own teams, and race against the clock to bring their proposals to life in the form of a detailed brief presented to the judges.
*Constructivism: A Psychological Theory of Learning, Fosnot and Perry, 2005
Support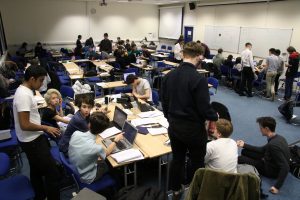 Promoting critical thinking and self-confidence, engineering and management as a career are some of the principle objectives of the Galactic Challenge. We reach out to students who may never have contemplated a future as an engineer or as a business manager. The competition is a fast-paced, high-pressure environment; students are encouraged to explore the boundaries of their knowledge and abilities, and break through them. There is a focus on building real-world competencies such as teamwork, leadership, problem solving and presentation skills.
The generous support of global business, partnerships and engineering firms is crucial to the success of the SDC. Sponsoring the UK Space Design Competition is your chance to make a memorable impact on young people taking their first steps in management and engineering; by investing in them, you will ensure that the best and brightest technicians and managers of tomorrow are ready and able to enter the workplace and drive the growth of your business.
It's easy to become a sponsor. Send an email and we'll get right back to you.
Please contact Jenny Lyons at [email protected] or Dr. Randall Perry at [email protected] for information on how you can participate in their and your futures.
Appeal – Sponsor Medals
Sponsor the medals for a lasting treasure for students.
Appeal – Sponsor Company T-Shirts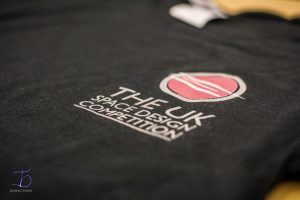 Sponsor company T-Shirts. Your selected name or company  on the front along with the UKSDC and the students company name such as Spacebus Z or Vulture Aviation.